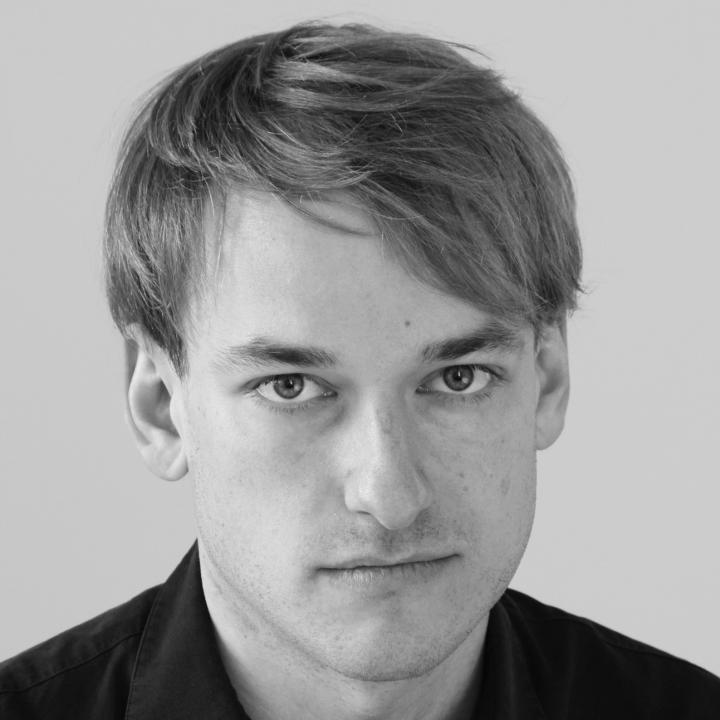 Rok Benčin, PhD
Date of Birth: 8 January 1984
Education: Doctorate
Research Title: Research Fellow, PhD
University Title: Assistant Professor
ORCID no.: 0000-0002-6457-3815
+386(0)1/4706476
+386(0)1/4257792
rok.bencin@zrc-sazu.si
My research interests revolve around the relations between aesthetics, ontology and politics in contemporary philosophy. I focus on contemporary French philosophy (Rancière, Badiou, Deleuze), Critical Theory (especially Adorno) and contemporary perspectives on modern philosophy (currently Leibniz's metaphysics and Hegel's aesthetics). In my work, I often explore modern literature (particularly Proust) and cinema. I have also worked on research ethics in humanities and social sciences.
Book
Okna brez monad: estetika od Heideggerja do Rancièra [Monadless Windows: Aesthetics from Heidegger to Rancière]. Ljubljana: ZRC Publishing House 2015.
Articles and chapters
Rethinking Representation in Ontology and Aesthetics via Badiou and Rancière. Theory, Culture & Society 36.5 (2019): 95-112. DOI: 10.1177/0263276418806573.
L'affettività dell'apparenza estetica tra sofferenza e indifferenza. Psiche: rivista di cultura psicoanalitica 6.1 (2019): 79-94. DOI: 10.7388/93686.
Form and Affect: Artistic Truth in Adorno and Badiou. In: Badiou and the German Tradition of Philosophy, ed. Jan Völker: 197-216. London and New York: Bloomsbury 2019. DOI: 10.5040/9781350069978.ch-011.
Art Between Affect and Indifference in Hegel, Adorno, and Rancière. Filozofski vestnik 40.1 (2019): 155-172.
Temporalities of Modernity in Jia Zhangke's Still Life. Filozofski vestnik 39.3 (2018): 237-251.
Proustian Developments: The World and Object of Photography. Substance: a review of theory and literary criticism 46.3 (2017): 16-30.
'Sans Cause': Affect and Truth in Marcel Proust. Filozofski vestnik 38.3 (2017): 53–66.
Metaphorical and Metonymical Equality: From a Rhetoric of Society to an Aesthetics of Politics. Maska 32.185/186 (2017): 52-63.
Melancholy, or the metaphysics of fictional sadness. Filozofski vestnik 37.1 (2016): 101-117.
Lectures and presentations
Le livre sur rien: indifférence entre esthétique et ontologie. Invited lecture at Université Paris 8, 27 November 2019.
Artwork: A Monad or a Possible World? The Dismantled Leibnizianism of Contemporary Aesthetics. Presentation at the 21st International Congress of Aesthetics, International Association for Aesthetics, Belgrade, 24 July 2019.
The World According to Contemporary Philosophy: Lost or Multiplied, Real or Fictional? Presentation at the international conference Truth, Fiction, Illusion: Worlds & Experience, Association for Philosophy and Literature, Alpen-Adria Universität, Klagenfurt, 1 June 2019.
The Redundant Realities of Realism. Invited lecture at the University of Applied Arts, Vienna, 14 June 2018.
The Wrecks of the Worlds: The Metaphysics of Affect in Proust, Benjamin and Lacan. Presentation at the international conference The End(s) of Political Theology, Lancaster University & ZRC SAZU, Ljubljana, 6 June 2018.
Between Suffering and Indifference: The Affect of Art in Adorno and Rancière. Presentation at the international conference Conflicts—Antagonisms, Agonies, Affects, Nordic Society of Aesthetics, Paris, 2 June 2018.
Violence of History and Rebuilding the World in the Cinema of Jia Zhangke. Presentation at the international conference Dissecting Violence, Amsterdam School for Cultural Analysis, University of Amsterdam, 4 April 2018.
Tightrope Walking: French Philosophy, Film Criticism, and Jia Zhangke's Still Life. Invited presentation at the International Symposium on Aesthetics in Contemporary Chinese Art Criticism at the College of Media and International Culture, Zhejiang University, Hangzhou, 31 July 2017.
From the Melancholy of Form to the Metaphysics of Happiness: Form and Feeling in Adorno and Badiou. Invited presentation at the conference Badiou and the Presence of Philosophy: Crossing the French-German Border, Berlin University of the Arts, 30 January 2016.
Education
2012: PhD in Philosophy, postgraduate programme Intercultural Studies – Comparative Studies of Ideas and Cultures: module The Transformation of Modern thought - Philosophy, Psychoanalysis, Culture at University of Nova Gorica; supervisor: Jelica Šumič-Riha; thesis title: "The Role of Aesthetics in Contemporary Ontology and Political Philosophy: Immanence, Representation, Truth"
2007: Diploma (equivalent of Master) in Philosophy at the University of Ljubljana, Faculty of Arts
2007: Diploma (equivalent of Master) in Comparative Literature and Literary Theory at the University of Ljubljana, Faculty of Arts
Employment and titles
2016-present: Research Fellow at ZRC SAZU, Institute of Philosophy
2008-2016: Research Assistant ZRC SAZU, Institute of Philosophy
Teaching
Assistant Professor at the Postgraduate School ZRC SAZU, course "Contemporary Philosophy and Modern Literature"
November 2019: Visiting Professor at Université Paris 8, Département de philosophie, course "Les objets monadiques"
2018/2019: Guest Lecturer at the University of Ljubljana, Faculty of Arts: course "What is Enlightenment?"
Keywords
contemporary philosophy • aesthetics • ontology • political philosophy