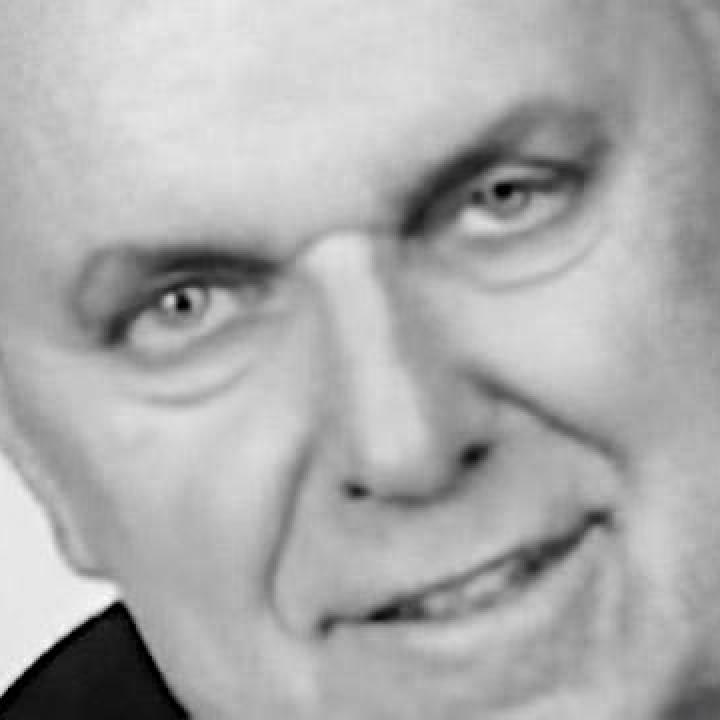 Aleš Erjavec, PhD
Date of Birth: 30 September 1951
Education: Doctorate
Research Title: Research Advisor
University Title: Professor
+386(0)1/4706476
+386(0)1/4257792
Teaching Engagements
Membership
Slovenian Society of Aesthetics (President from its foundation in 1983 until 1999, 2005-2011)
Associazione Italiana per gli Studi di Estetica (Honorary Member 1998-)
International Association for Aesthetics (President 1998-2001; member of the Executive Comitee 2001-)
Fellowships and Awards
C.N.R.S., Institut d'esthétique et sciences de l'art, Pariz (1979-1989)
Fulbright Postdoctoral Fellow at the University of California, Berkeley (1993-1994)
Research Support Scheme of the Higher Education Suppport Programme, Prague (1995-1997)
Open Society Institute ZUG, Budapest (1998-1999)
Zentrum für Kunst und Medientechnologie Karlsruhe, project "The Post Communist Condition" (2003)
Hong Kong Baptist University (2009)
Lectures and Conferences
He was a visiting professor: Poland, Uppsala, South Africa, Hong Kong, Nottingham, Santa Cruz (CA), Cuba, China, and an invited or "feature" speaker at more than 60 conferences in Brazil, Chile, The Czech Republic, Denmark, Finland, France, Germany, Greece, Hungary, India, Iran, Italy, Japan, Jordan, Korea, Latvia, Paraguay, The Philippines, Poland, Portugal, Romania, Russia, Slovakia, South Africa, Sweden, Taiwan, Tunisia, Turkey, the U.K., Uruguay, and the U.S.
Books:
K podobi /Toward the Image/ (Ljubljana 1996).
Túxiàng Shídài (Changchun 2002).
Postmodernism and the Postsocialist Condition (ed.; Berkeley 2003, Taipei 2009).
Ljubezen na zadnji pogled. Avantgarda, estetika in konec umetnosti /Love at Last Sight. Avant-Garde, Aesthetics, and the End of Art/ (Ljubljana 2004, Belgrade 2013).
Aesthetics and/as Globalization (ed.), (Ljubljana-Beijing 2004, Beijing 2010).
Postmodernism, Postsocialism, and Beyond (Newcastle 2008).
Estetika in politika modernizma /Aesthetics and Politics of Modernism/ (Ljubljana 2009).
Aesthetic Revolutions and Twentieth-Century Avant-Garde Movements (ed.), (Durham, 2015, Belgrade 2016, Shanghai (forthcoming)).
Book chapters (A Selection):
"Das fällt ins Auge ...", in: Gianni Vattimo & Wolfgang Welsch (eds.), Medien-Welten-Wirklichkeiten (München 1998).
"Visual Culture", in: Lars Kiel Bertelsen et al. (eds.), Symbolic Imprints. Essays on Photography and Visual Culture (Aarhus, 1999).
"The Three Avant-Gardes and Their Context: The Early, the Neo, and the Postmodern", in: Dubravka Djurić and Miško Šuvaković (eds.), The Impossible Histories (Cambridge, Mass., 2003).
"Die neuen Vorzeichen der Kunst: Eine Fallstudie zu Mittel- und Osteuropa", in: Boris Groys, Anne von der Heiden & Peter Weibel (eds.), Zurück der Zukunft. Osteuropäische Kulturen im Zeitalter des Postkomunismus (Frankfurt/Main 2005).
"El Segundo Mundo: Postmodernismo y socialismo", in: Desiderio Navarro (ed.), El Postmoderno, el postmodernismo y su critica en Criterios (Habana 2007).
"Art and: A Toothless Tiger, a Cuddly Panda or a Snow Leopard?", International Yearbook of Aesthetics, Vol. 13 (Milwaukee 2009).
"Aesthetics and the Aesthetic: After Adorno", in: Anthony J. Cascardi (ed.), Art and Aesthetics after Adorno (Berkeley 2010).
"Kivi ja koetinkivi", in: Sepänmaa, Yrjö, Heikkilä-Palo, Liisa, Kaukio, Virpi (eds.), Jalo kivi (Helsinki 2010).
"The Politics of Futurism", in: Günter Berghaus (ed.), Handbook of International Futurism (Berlin/New York, forthcoming).
Keywords
Aesthetics
Contemporary Art History